Crop insurance is said to be a farmer's best friend when it comes to managing the risks. These programs have been around for ages. It has helped farmers to manage the risk that comes along with farming in the most cost-effective way.
Selecting agricultural insurance can be a little risky, as this business can be very compensating, especially for people who work day and night on their farms. As we know, farmers are cultivating the land to plant crops and provide food on every table. However, we can never imagine in terms of their desire to grow their crops.
"Agriculture is our wisest pursuit, because it will in the end contribute most to real wealth, good morals, and happiness." — Thomas Jefferson
They undergo various types of hurdles that can at tomes put their finances to a halt. Well, the farmers are dealing with endless challenges that not everyone tends to experience. Their highs and lows also include insolvency due to environmental factors that affect the growth of their crops.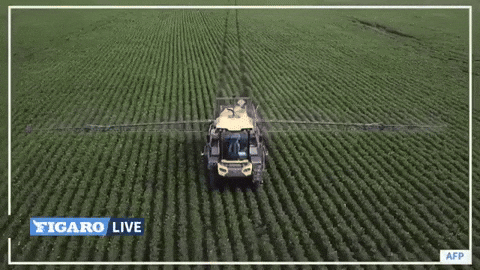 Such conditions can be as extreme as weather conditions as well as disaster. Here, you need to deal with the damages that tend to require urgency to save some of the greens rather than giving up and finding up ways to recover the same.
What is Crop Insurance?
The crop insurance is a type of insurance that is designed to provide economic damage coverage to the farmers. It also helps them to plan and stabilizing the production accordingly, especially in difficult situations that may cause financial losses. It is a necessity that everyone who is into farming must avail to stay safe from uncontrolled situations.
Why do you need Crop Insurance?
Constant damages to the crop can make you go through endless planning of recovery that can be resolved by crop insurance. If you are new, the risk is very high, as you need the assurance that you will not be in a loss if things don't work out as expected. Here are some benefits you can avail from crop insurance:
Such type insurance helps you to deal and rebound with uncontrolled situations like natural disasters, weather, and more. It pays you the heavy loss. 

Crop insurance protects you from conditions like money loss and bankruptcy. 

It also allows you to borrow or repay the money for improving your farm. 

This type of insurance also sets a stable flow of cash and also helps you gaining the trust of possible investors. 

Furthermore, you can also market your crops from anywhere and at any point of time.

It aims to introduce you to latest technology to enhance your farm for better crop production. 
Farming and related business have never been easy, but with the help of crop insurance, the fear of facing uncontrolled loss is reduced. Moreover, the alarming factors of events like hail, heavy rain, and more are said to be resolved by the implementation of advanced technology, federal program, and financial services.
Video Credit – ProAg
Lastly, the efforts from both federal and private insurance companies have efficiently pushed the introduction of many insurance covers in full effect to provide the farmers with the state of mind as possible. Additionally, this type of insurance is specifically tailored to the operational needs of the farmer.